Sewer – Water – Stormwater infrastructure construction, alteration and repair
Terra offers a wide variety of standard and specialty utility construction services.
Difficult, deep and wet situations are where we excel, from cured-in-place pipe lining to large diameter commercial utilities.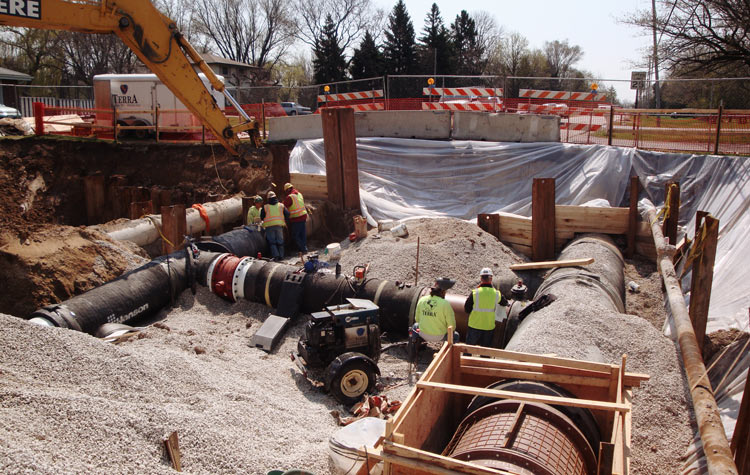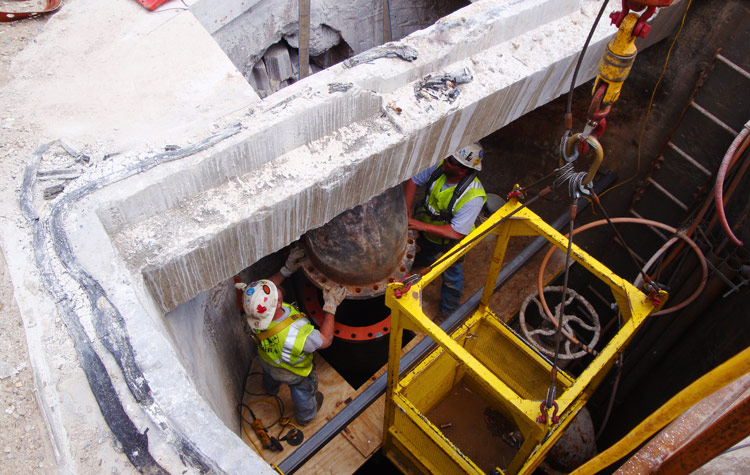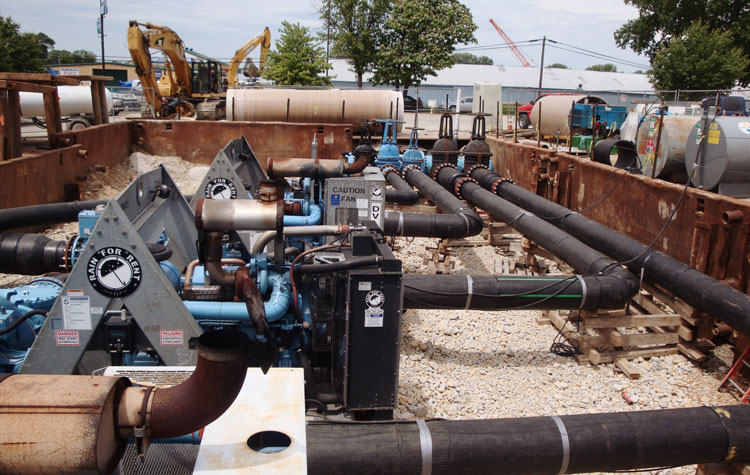 Cured-in-Place Pipe
This is Terra's trenchless pipe rehabilitation method used to repair existing pipelines. It is a jointless, seamless pipe lining within an existing pipe. As one of the most widely used rehabilitation methods, CIPP has applications in sewer, water, gas, and chemical pipelines ranging in diameter 2–110 inches.
The process of CIPP involves inserting and running a felt lining into a preexisting pipe that is the subject of repair. Resin within the liner is then exposed to a curing element to make it attach to the inner walls of the pipe. Once fully cured, the lining now acts as a new pipeline.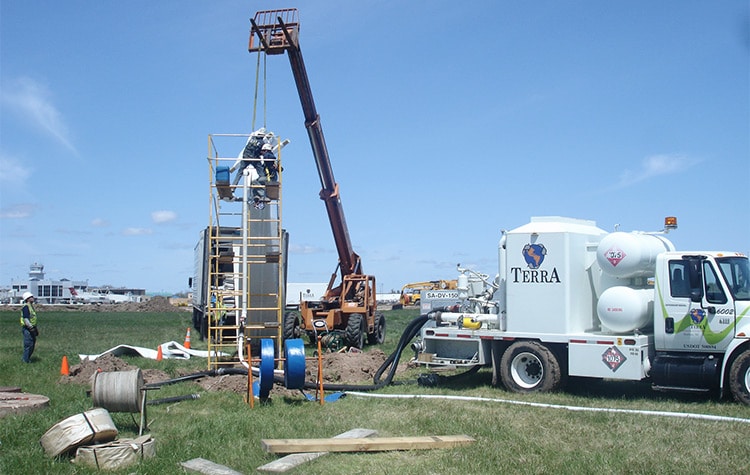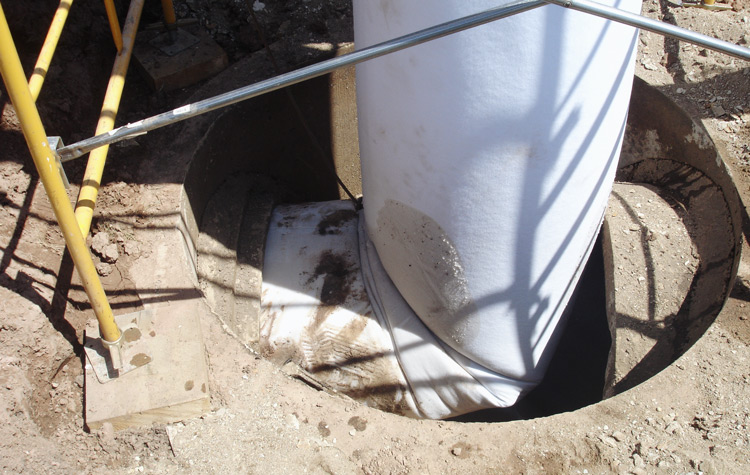 Sliplining
Sliplining is one of the oldest methods for trenchless rehabilitation of existing pipelines. Sliplining is used to repair leaks or restore structural stability to an existing pipeline or culvert. Sliplining is completed by installing a smaller, "carrier pipe" into a larger "host pipe", grouting the annular space between the two pipes, and sealing the ends.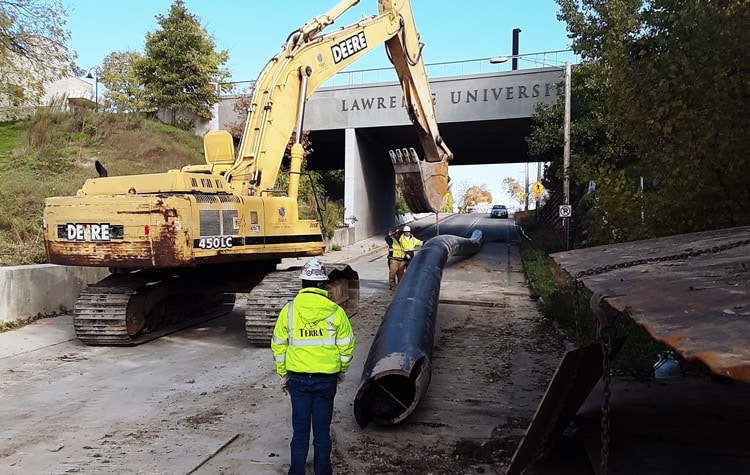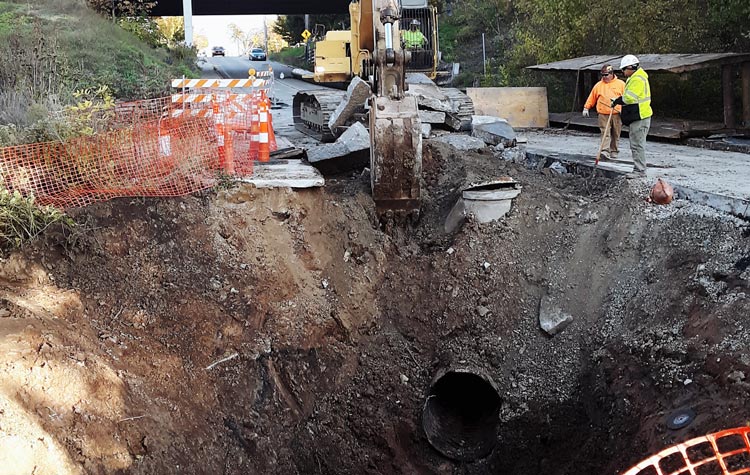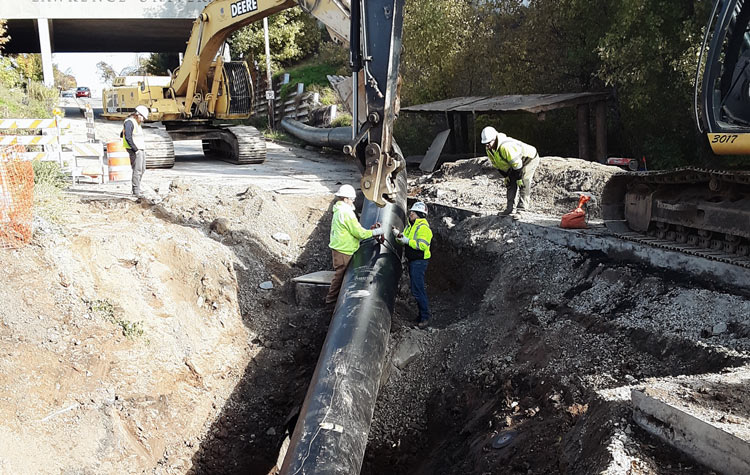 Centri-Pipe Spin Cast System
Terra's centrifugally cast concrete pipe system for the structural renewal of culverts and sanitary sewer pipe without backhoes, repaving, traffic interruption, flooding or hazardous construction. Designed by one of our experienced Professional Engineers, this trenchless installation method results in a fully structural pipe within the existing pipe without the cost associated with traditional dig and replace methods. CentriPipe Materials can be used on storm or sanitary pipe, constructed of brick, reinforced concrete, or corrugated metal, in sizes ranging from 30" to 144".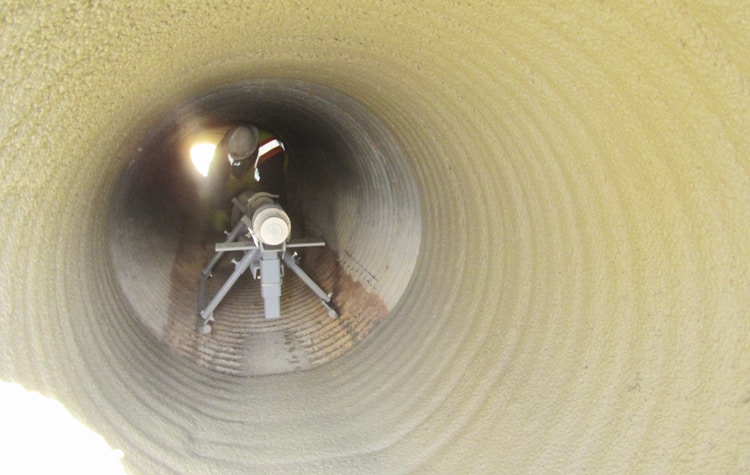 Sewer Televising
Televising is the most effective method to inspect the internal condition of sanitary and storm sewers.  The main purpose of these inspections is to determine the condition of the pipe and if any blockages are present that may require cleaning, replacement or a repair.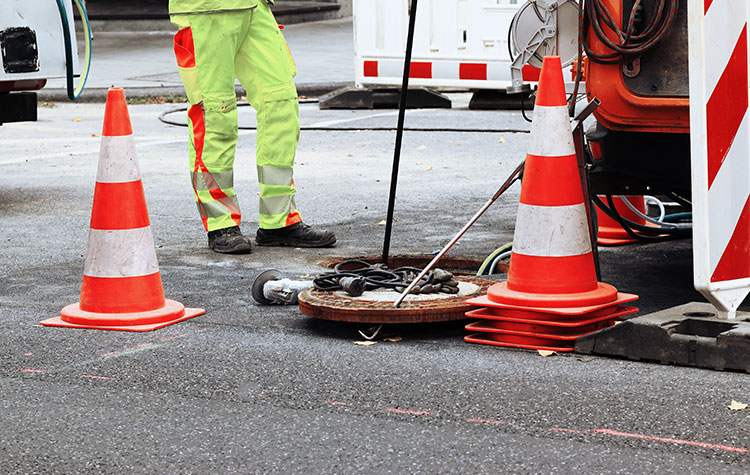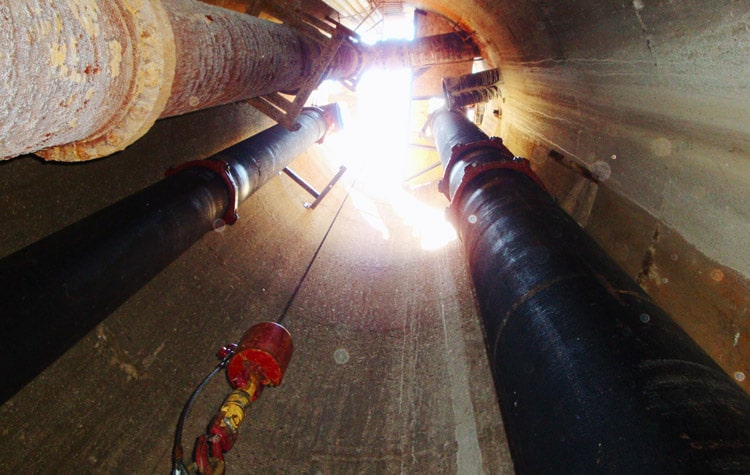 Manhole Rehabilitation
Structural rehabilitation & protective coatings to provide a cost effective, permanent solution against corrosion, infiltration and exfiltration.  Used for all utility type manholes.
Steam & Chilled Water
Many large buildings, campuses, and other facilities have plants that make chilled water and distribute it to air handling units and other cooling equipment. The design operation and maintenance of these chilled water plants has a very large impact on building energy use and energy operating cost. Terra's utility team constructs, alters and repairs chilled water and steam systems frequently used by institutional clients.
Grouting
Used to repair utility structures and sewers with leaky joints, leaking laterals, and small cracks. Different methods of grouting are used, such as cement grouting, chemical grouting, bituminous grouting and sometimes resins.
contact us
"*" indicates required fields